News July 2017
Welcome to Dr Michelle McIntosh
We have a new doctor that has recently commenced. Dr Michelle McIntosh was previously working in Millicent and we are very happy to have her here 3 days per week.
Streamlined check in
Have you seen our new check in kiosk at the front entrance? Unless you need to talk to your doctor's receptionist, you can now check yourself in. We hope our new machine will help reduce your time waiting to be checked in when you arrive at the clinic. Why don't you give it a try next time you are in?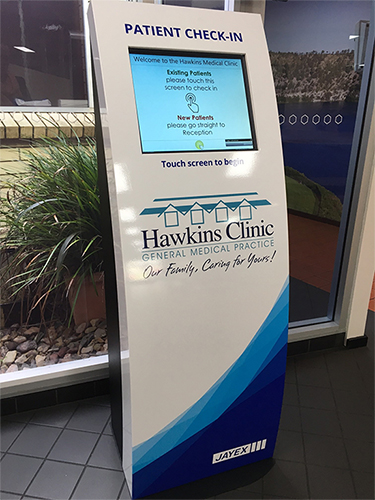 What's on @ Hawkins
We are really excited to announce we have passed yet another round of unconditional accreditation with GPA until 2020. This means that we have been assessed against standards developed to define quality patient care and passed. We have once again confirmed our commitment to quality care for our patients.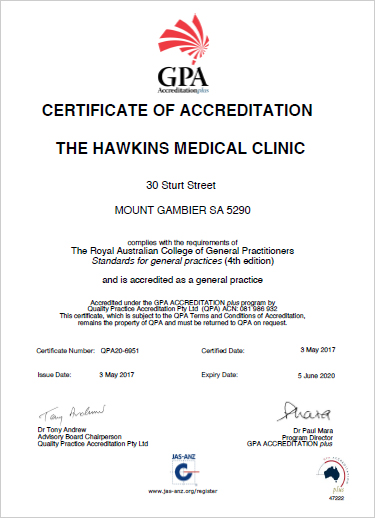 Want to connect with us? Visit our social media pages:
Like us on

Talk with us on