News February 2017
You may have noticed we have upgraded our signage- we are really happy with how fresh they look. A big thank you to Hyland Fox Signs for their hard work developing and constructing our new signage.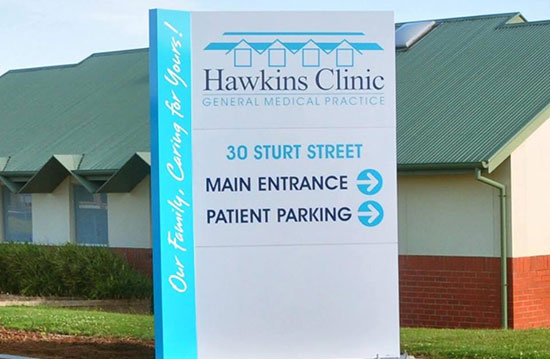 What's on @ Hawkins
We are working with Conservation Volunteers to create a sustainable garden at the clinic that will provide vital habitat for native birds and butterflies. We have been planting native seedlings to help restore and conserve our unique South Australian ecosystems. If you want to be involved in our community maintenance days during April please contact Kieran Gosden on 0428 364 708.
New Registrars
Over the next month we will be welcoming 4 new registrars into the clinic. Dr Monique Kanters, Dr Hussain Halawani, Dr Grant Elson and Dr Jennifer An.
Want to connect with us? Visit our social media pages:
Like us on

Talk with us on